at the 2018 venice architecture biennale, the first details of a major new cultural development in china have been announced. as part of the project, approximately 440 hectares in the beijing-tianjin-hebei region will be transformed into a vibrant city of arts and ecology. titled 'valley XL', the development takes its name from the valley's location in xinglong county in hebei province, near beijing. the scheme represents a total investment of about 18 billion RMB (about $2.8 billion USD).
the cultural destination will comprise an arts center (designed by wang zhenfei of HHD FUN), a museum, artist residences, offices and exhibition spaces for artistic institutions, an artistic training center, buildings for collaboration with international institutions, restaurants, and spaces for lifestyle and wellness. construction is expected to get underway in the second half of 2018 and will be completed at various stages over the coming years.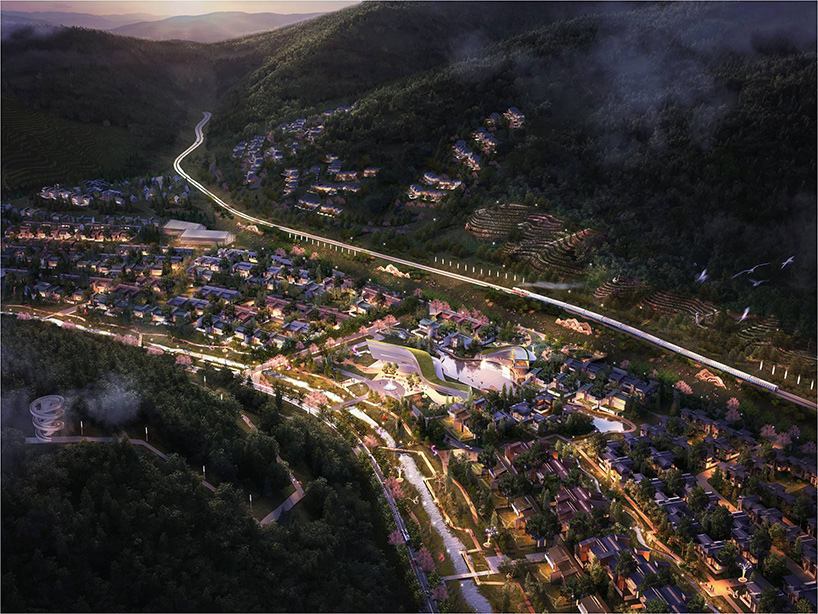 all images courtesy of valley XL
with the aim of collaborating with national and international art institutions, 'valley XL' will encourage artistic development and provide new platforms for developing contemporary art, exhibitions, research and artistic dialogues, as well as living spaces for artists. the fundamental concepts of the design revolve around an eco-sustainable approach, which balance the coexistence of artistic and cultural commitments with the environment and ecotourism activities.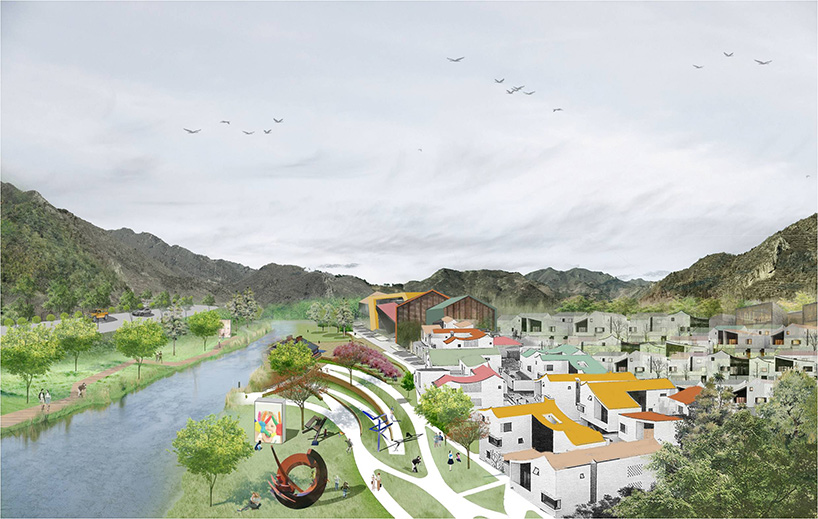 440 hectares will be transformed into a city of arts and ecology
the area identified for the project is located about 100 kilometers from the center of beijing and, after next year's opening of the high-speed railway line, will be accessible from the chinese capital in just 20 minutes. through an important expansion of the artistic sector, it is hoped that 'valley XL' will lead to the creation of a stable and long-term ecological community, as well as a high-quality living environment, capable of attracting resident artists and international tourists.
the project is being backed by shenzhen XL culture development co., ltd. and guangdong yuegang investment development co., ltd., with multimedia artist, curator and producer li zhenhua serving as lead consultant. li and his team will provide professional advice on cultural development, ensuring the achievement of a balance between nature, technology, and culture.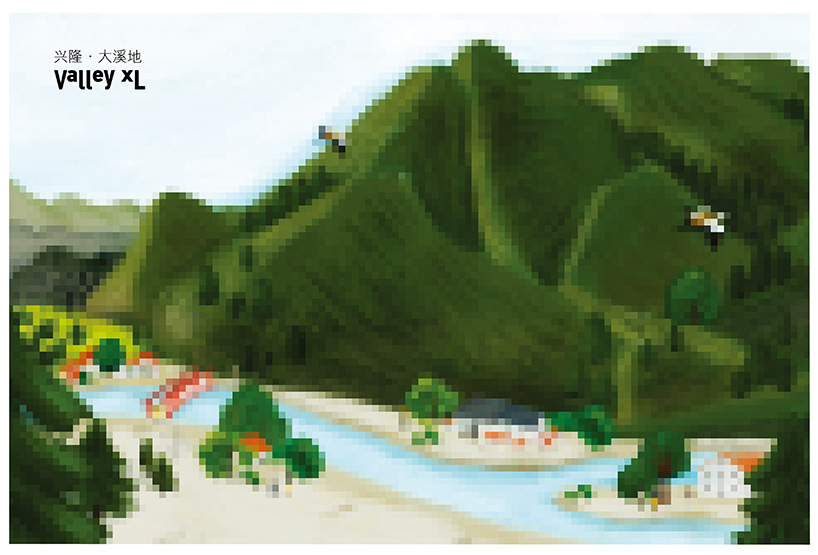 the development takes its name from the valley's location in xinglong county
AECOM will be responsible for the planning and design of the project, while wang zhenfei, co-founder and chief architect of HHD FUN, will oversee the design of the valley XL arts center — the centerpiece of the site that will include facilities for music, theater, and art exhibitions. elsewhere, arquitectonica will design a number of the site's other buildings.
meanwhile, residential areas have been developed in order to use the surrounding natural resources in a sustainable way. other commercial areas will provide for the region's artists, curators and resident art institutions — including catering, education, medical services and wellness centers. parts of 'valley XL' will begin to open in 2019.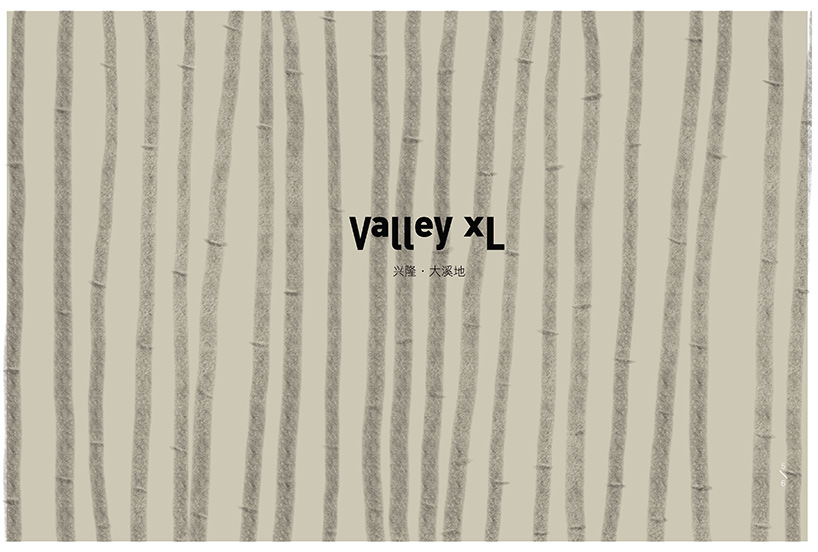 the development's logo

designboom's coverage of the 2018 venice architecture biennale is in partnership with leading energy company edison. edison is taking part in the 16th international architecture exhibition of la biennale di venezia by initiating a path towards sustainability and the efficient use of resources. the collaboration between edison and la biennale is based on awareness that energy is one of the fundamental elements of architecture and of the places, spaces and cities of contemporary life.
philip stevens I designboom
jun 17, 2018