just in time for the 2018 world cup, NIKE opens a 4,685-square-meter multidimensional sports center in moscow. located in the center of the city's gorky park, the KOSMOS-designed NIKE BOX msk draws inspiration from the country's traditional street football subculture known as korobka.
as well as a spacious football field, BOX msk accommodates athletic pursuits, three-on-three basketball courts, yoga groups and moscow's NIKE running club. the inspiration for the site derives from the heart of russian football which evolved around courtyard cages, a series of playgrounds separated by protective fences introduced in the absence of other urban places to play.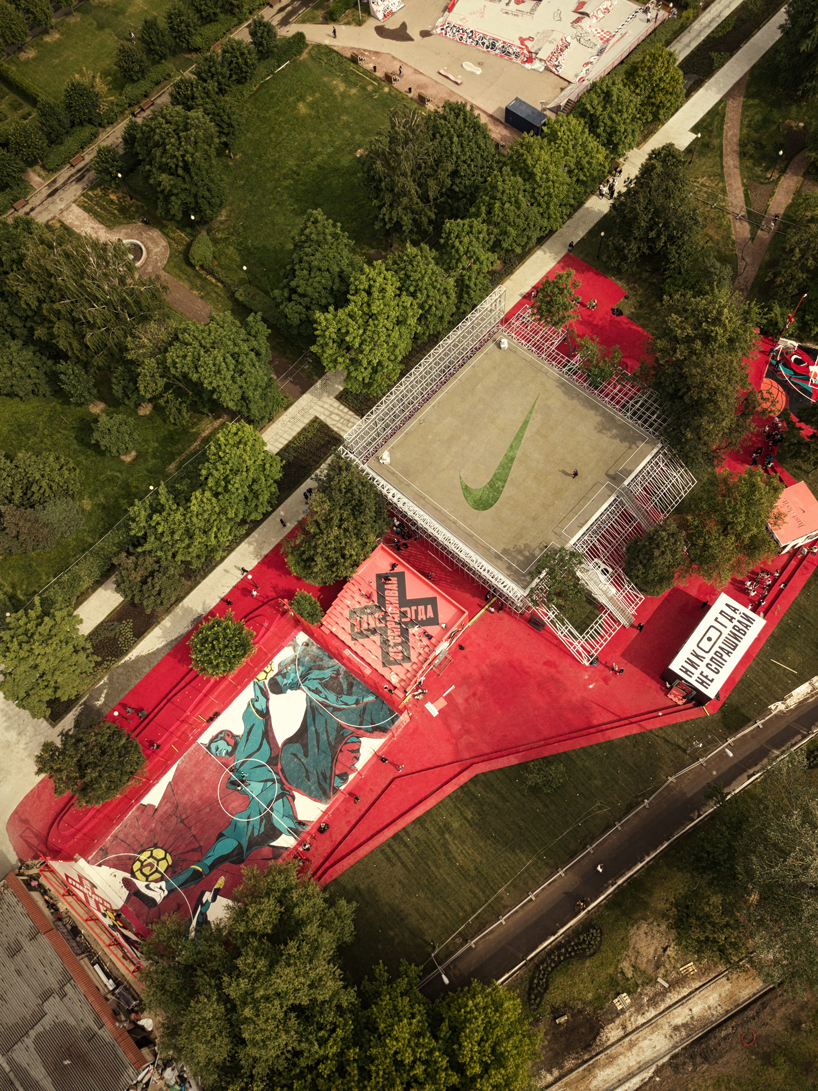 an aerial view of the site in moscow's gorky park
image © borsch
known as 'korobkas' these spaces were known to be the conditions many of the nation's greats got their start in the game. architecture firm KOSMOS, who was selected for the project in a competition organized by NIKE and strelka KB, have designed the site's central pavilion, with transparent facades referencing the air units found in NIKE shoes.
the site anticipates to go on and offer 7,300 hours of sport classes throughout its first year. this summer, BOX msk will host the korobka rebels football tournament, where more than 3,000 male and female players across U17 and U21 levels will participate.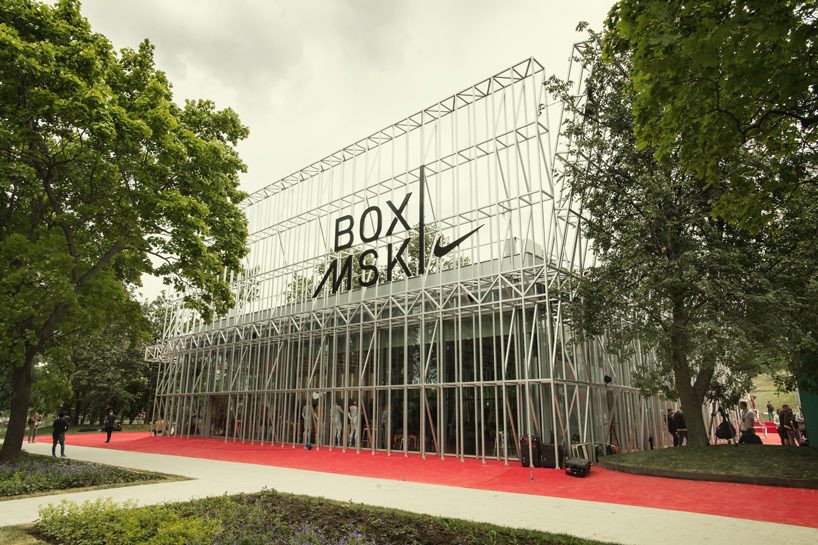 the pavilion features transparent facades that provide a visual link with the outdoor zone
image courtesy of NIKE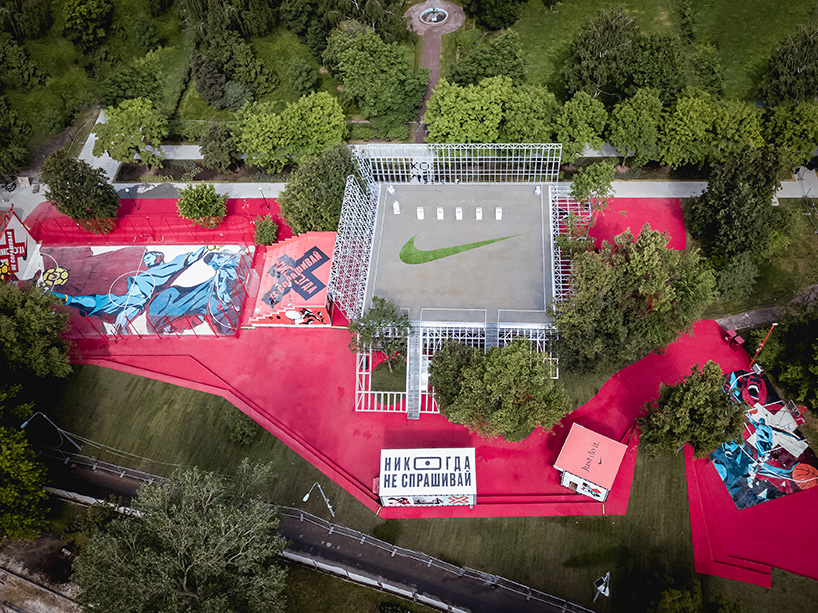 the structure is the centerpiece of the project
image courtesy of NIKE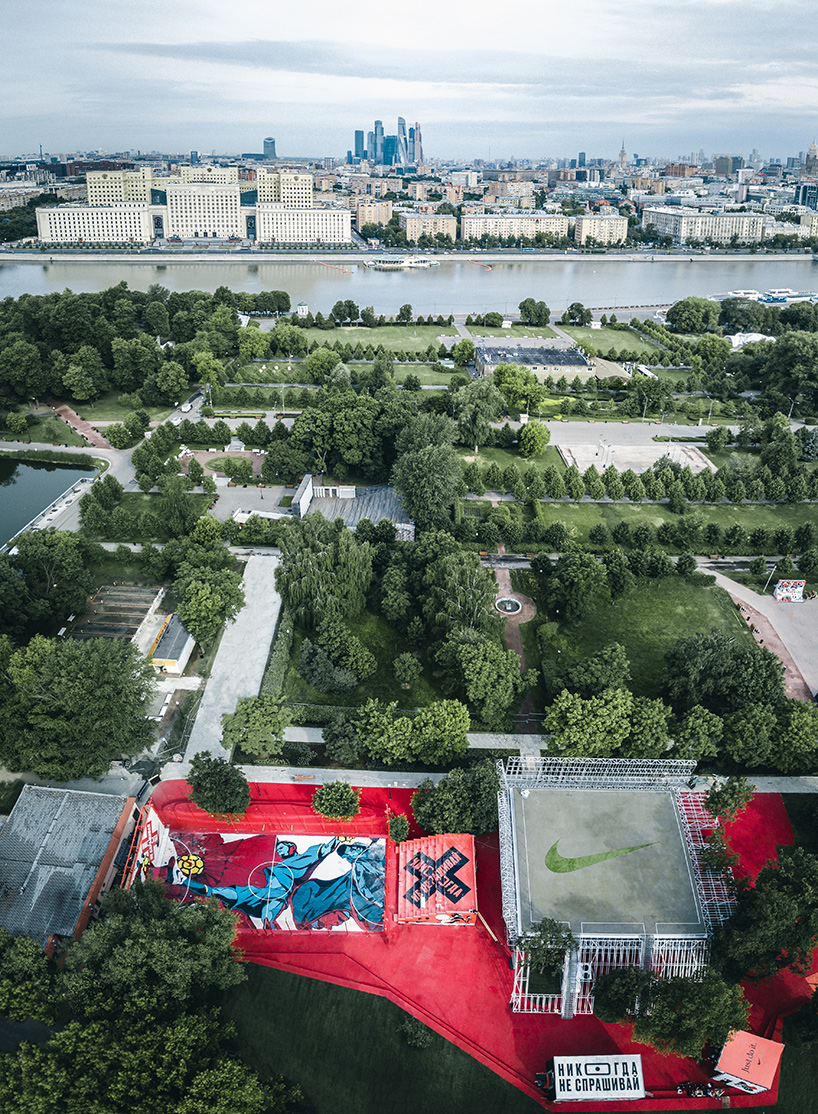 the site shown in relationship to moscow's city center
image courtesy of NIKE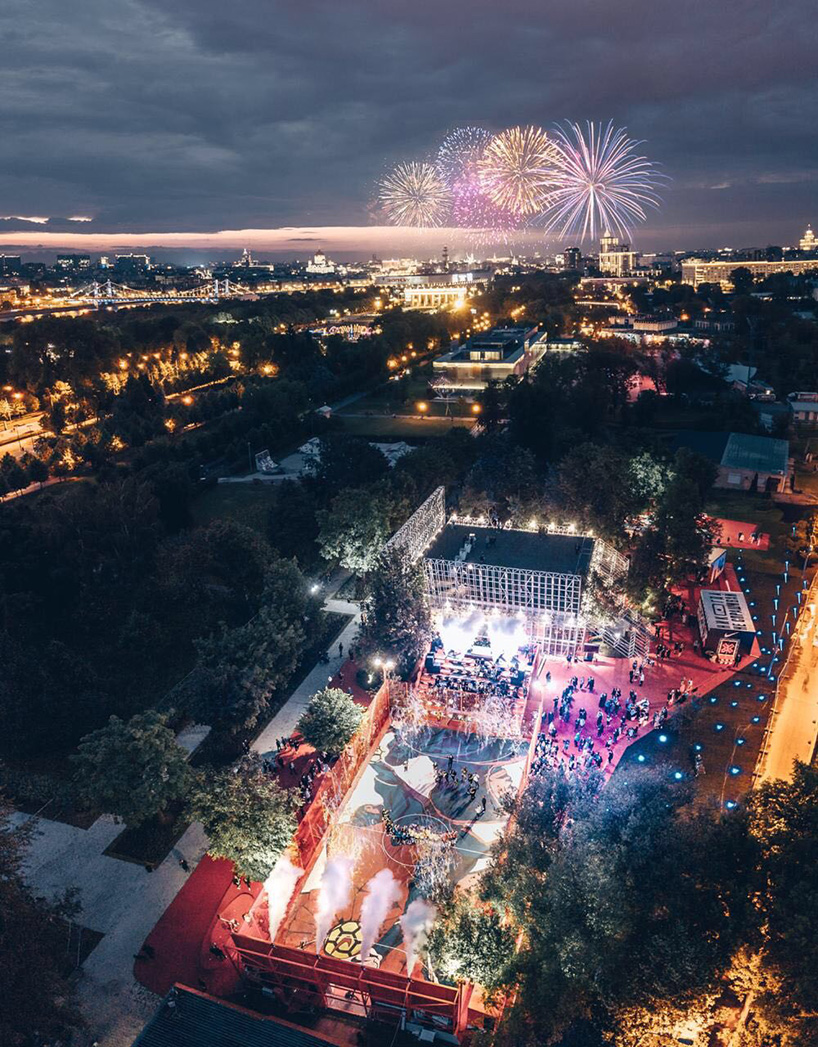 the project has opened just in time for the start of the 2018 world cup
image courtesy of NIKE
kieron marchese I designboom
jun 13, 2018