the prada group has unveiled its new industrial headquarters in valvigna, in the italian province of arezzo. designed by guido canali, the project is the third 'garden factory' that the italian architect has completed for prada, following other plants in montevarchi (1999) and montegranaro (2001). canali is also working on a new logistical venue for the luxury fashion house in levanella.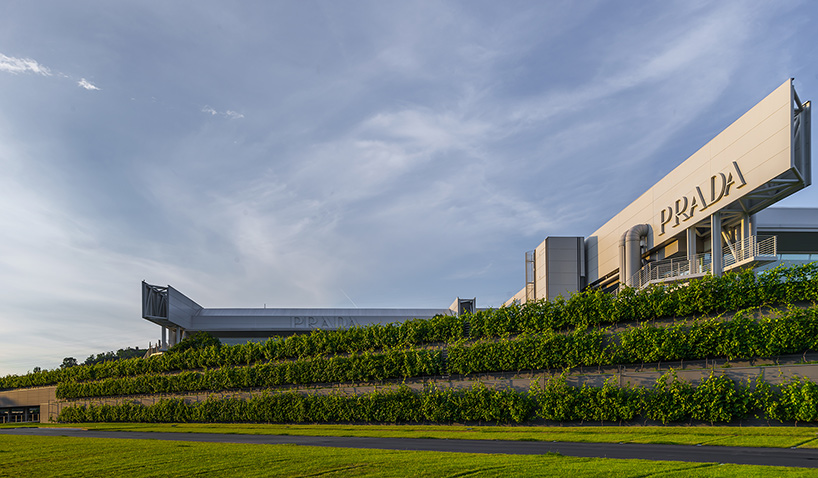 all images courtesy of prada
the industrial headquarters hosts: the production and development divisions of the prada and miu miu leather goods collections, warehouses for raw materials, the historical archives of the leather goods and footwear collections, the offices for general services and industrial administration, an auditorium, systems areas, and the prada group data processing center.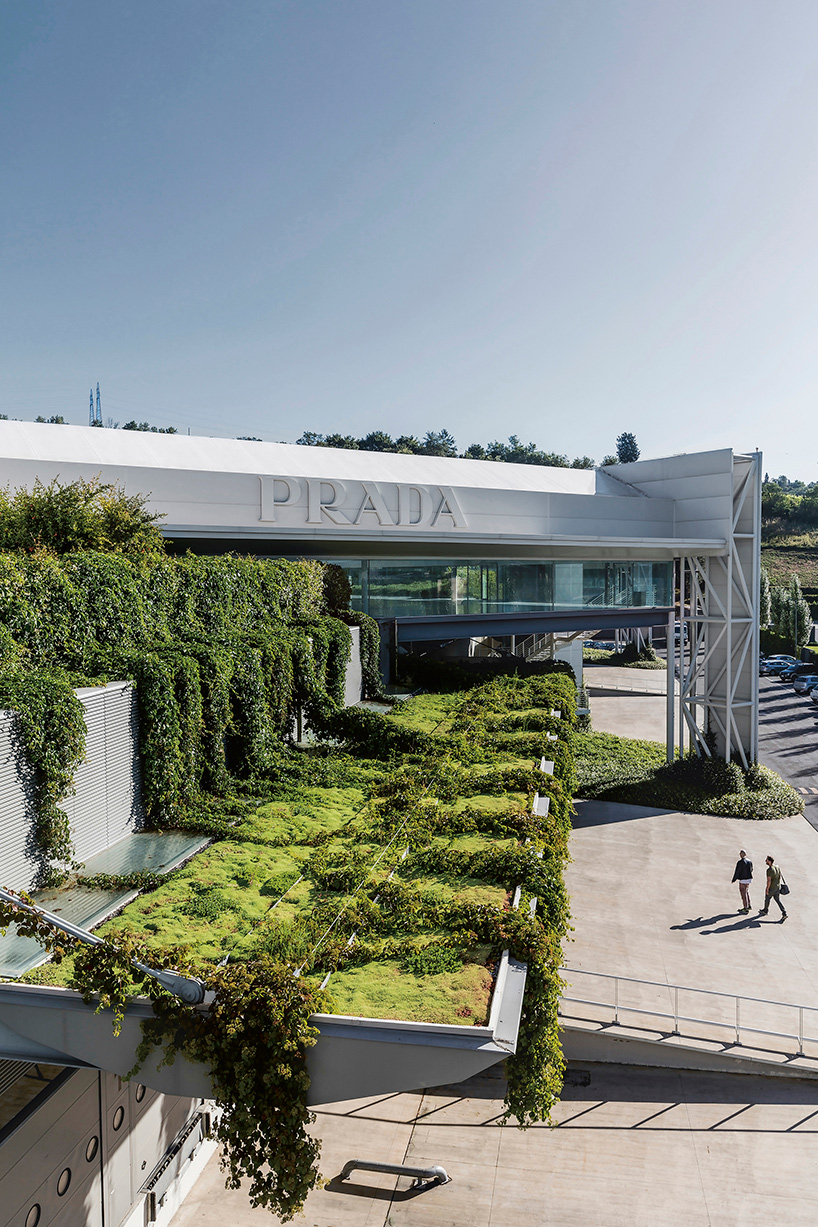 the new industrial headquarters are located in valvigna
'the huge presence of green spaces, enhanced by stretches of water, also with the function of an energy reserve, is an integral part of the factory,' explains guido canali. 'not exhibited as mere decoration, rather it is set as a condition for the well-being of the people who work there. an architecture that rejects gratuitous gestures and exhibitionism but rather is faithful to a critical rigor of rationalist origin, in its eliminating and allowing to refine.'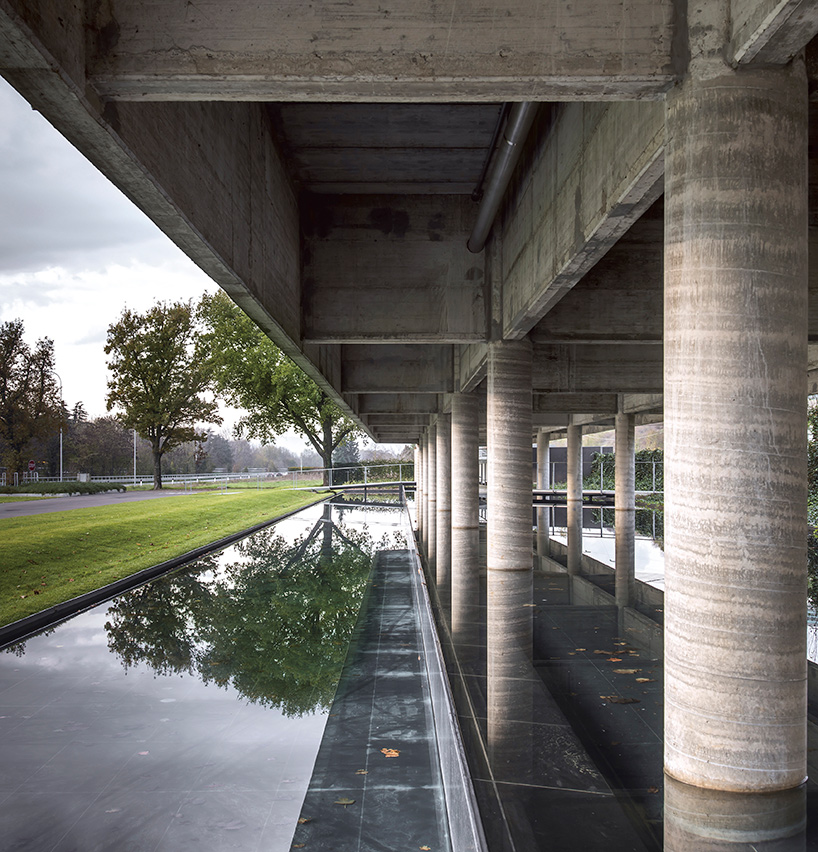 the project is the third 'garden factory' designed by guido canali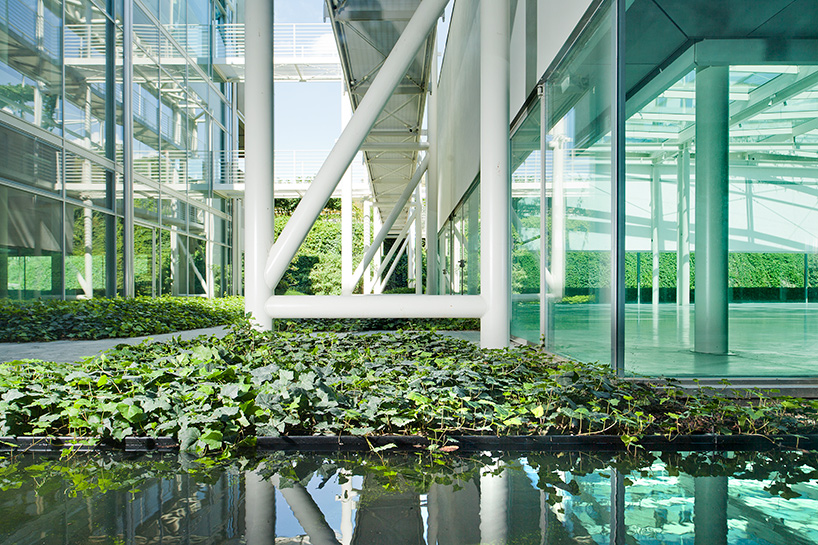 green spaces are enhanced by stretches of water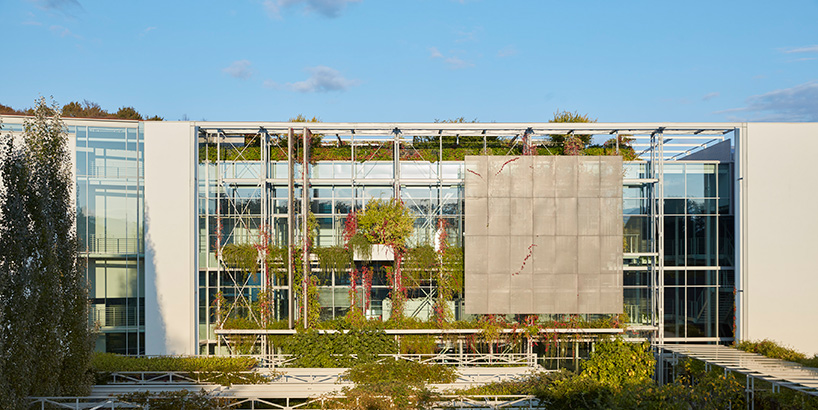 greenery climbs the walls of the building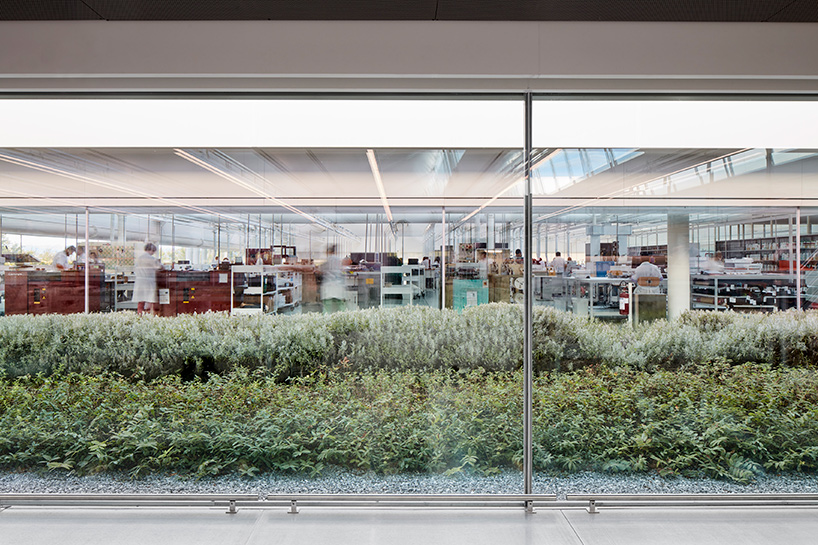 the HQ hosts the production division of the prada and miu miu leather goods collections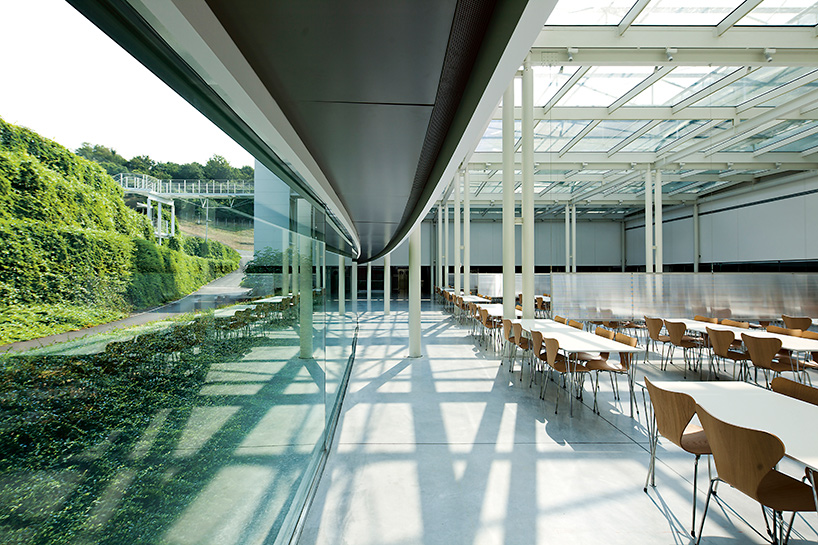 glazing offers constant views of the surrounding landscape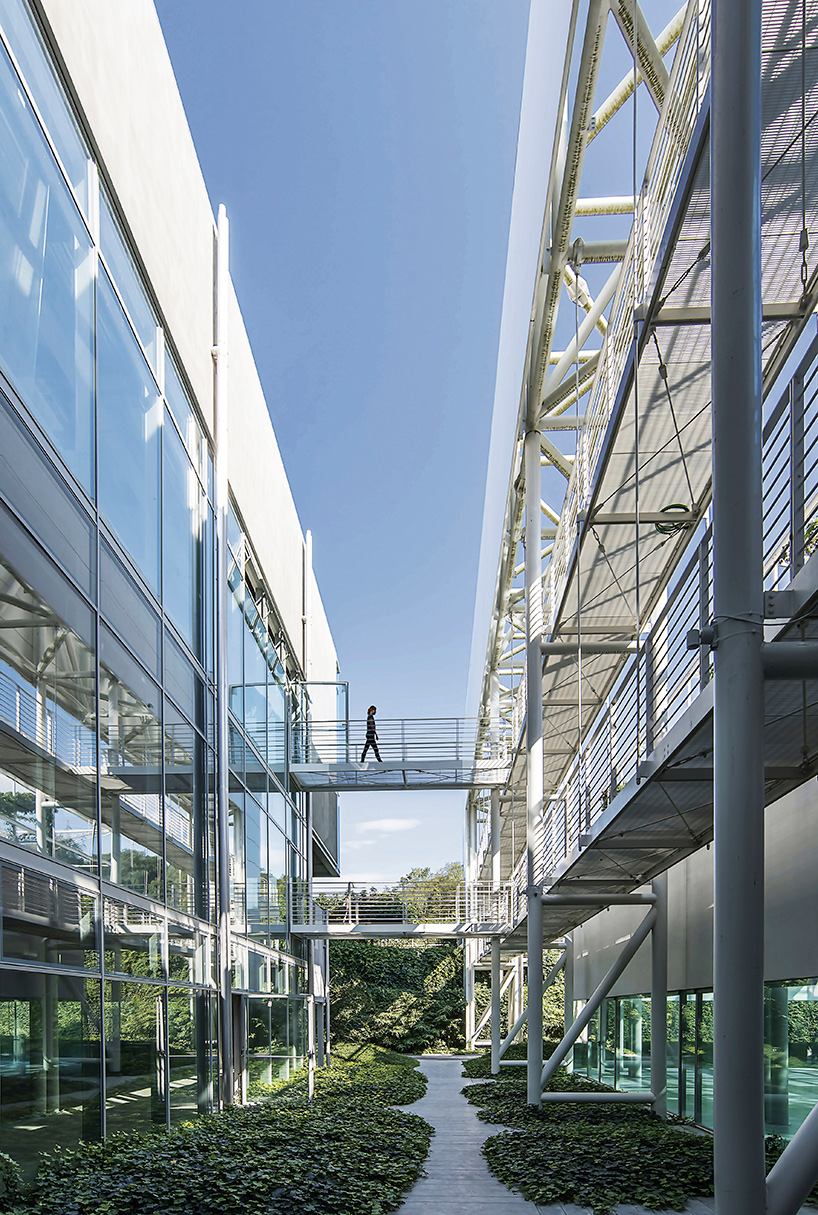 bridges connect different parts of the factory complex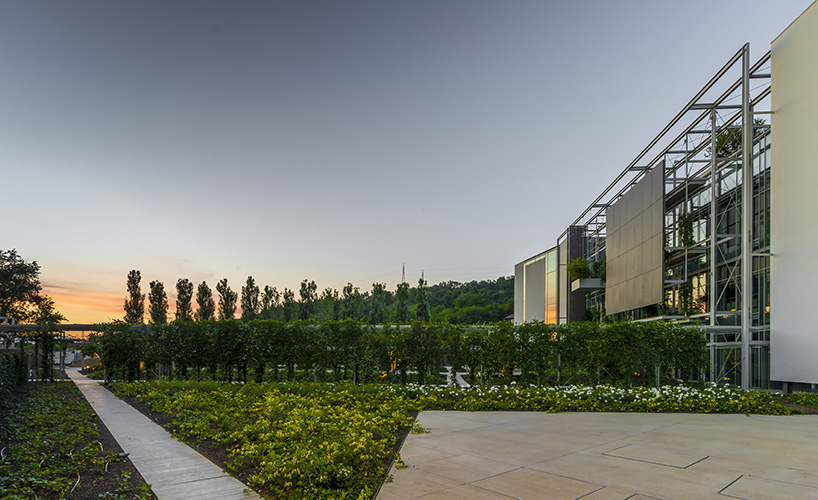 a number of trees have been planted across the site
philip stevens I designboom
jun 13, 2018